Recommend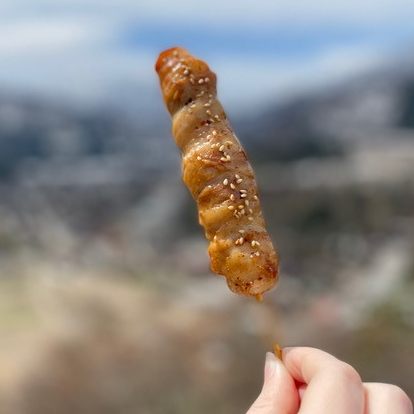 Yuiuma pork meat roll dumpling
¥400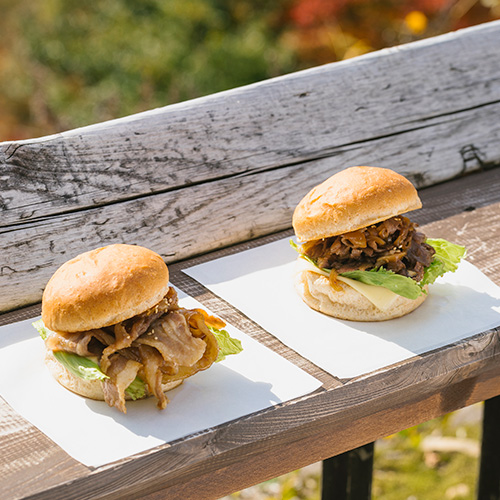 Yuiuma pork burger ¥1,000
Hida beef burger ¥1,200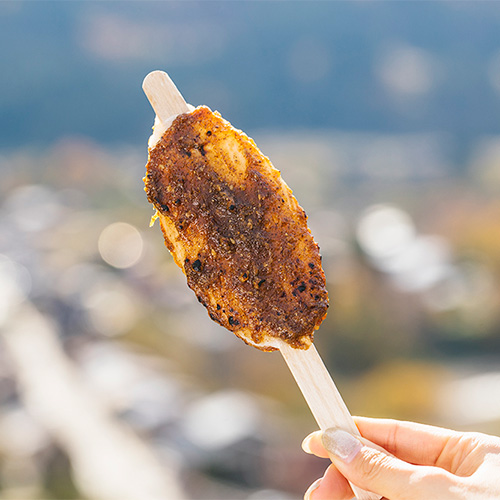 Gohei-mochi rice cake
¥300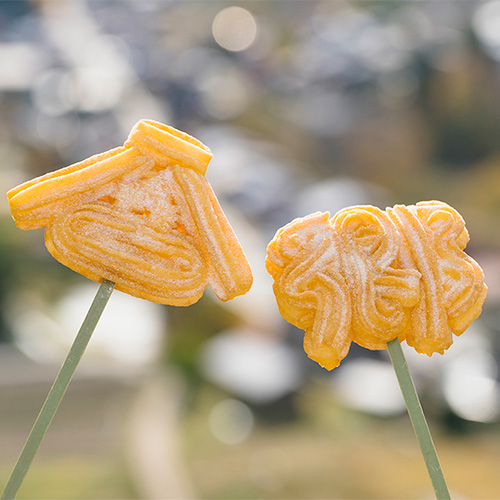 The original scenery of Japan remains as a result of supportive living and people helping each other.
Shirakawa-go
Shirakawa Village, located in Ohno-districtin the northwestern part of Gifu Prefecture, is one of the most heavily snowy areas in Japan, once said to be an mysterious land of Japan. It is a Gassho-zukuri village where people's lives still live. In this area, where interaction with the outside world has been cut off in the snowy winter, people in the village have had close ties with each other since ancient times, and the original senerey of Japan has been handed down through the mutual help of people living in this village.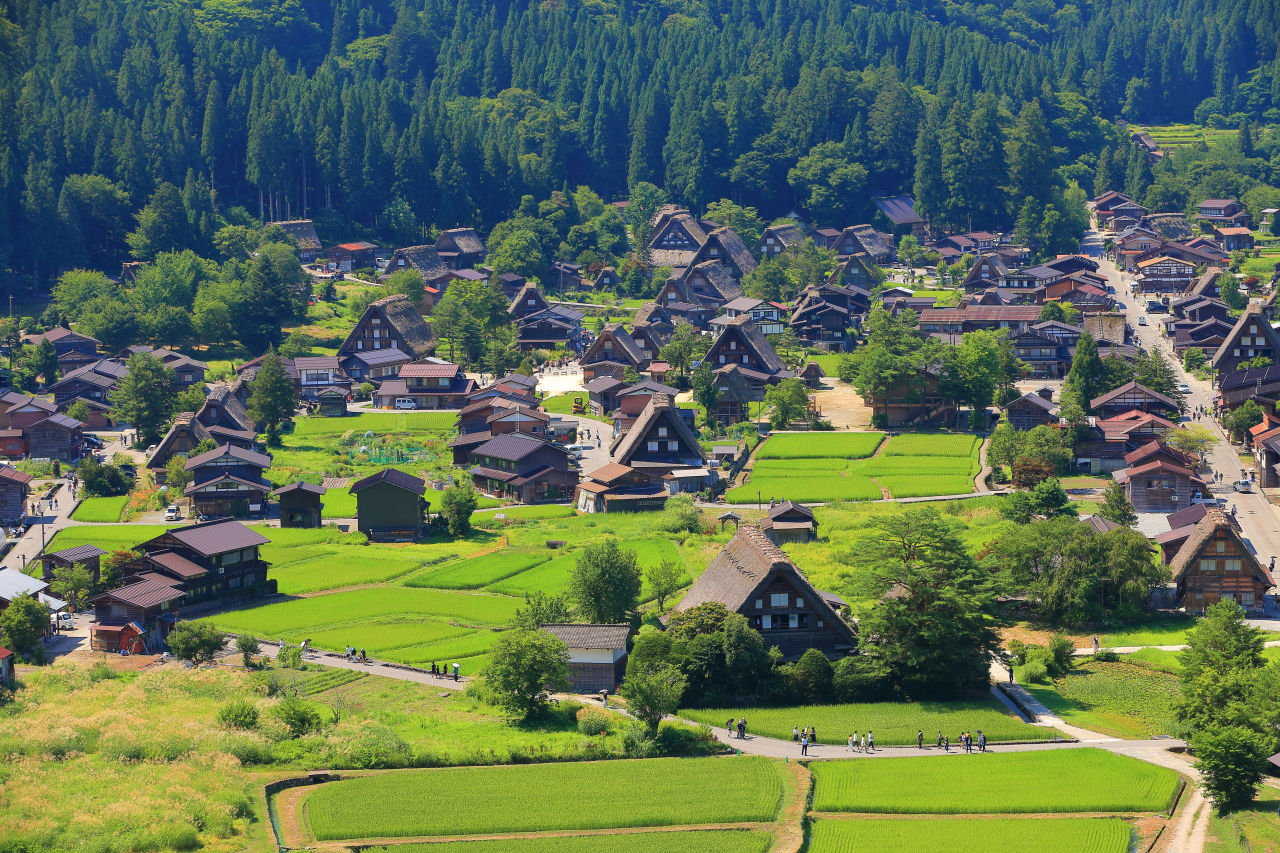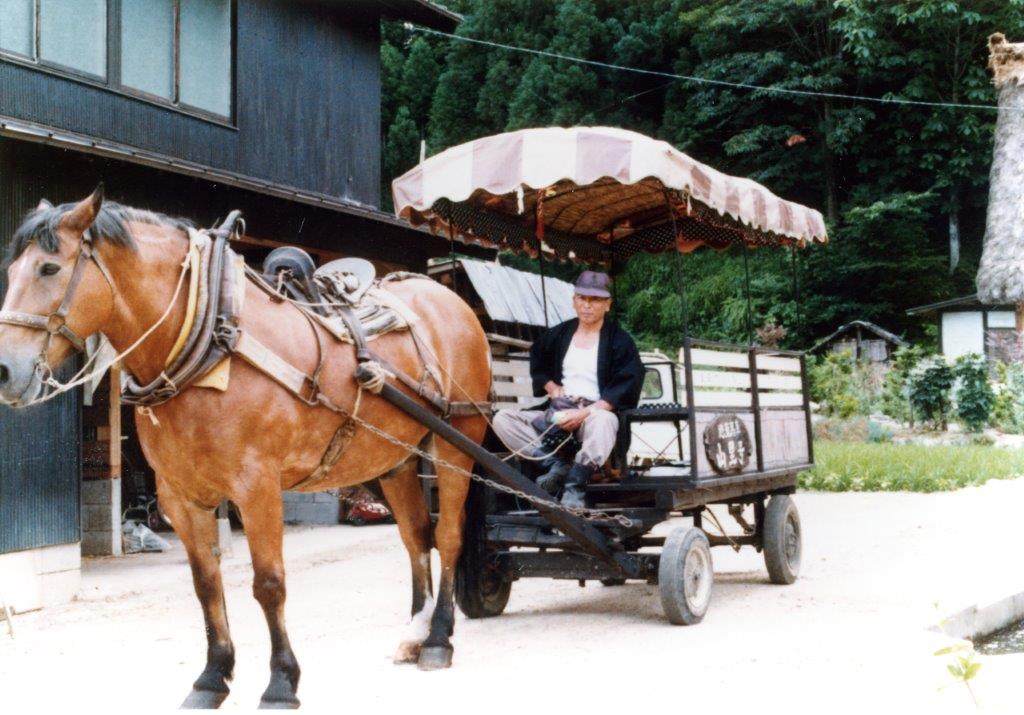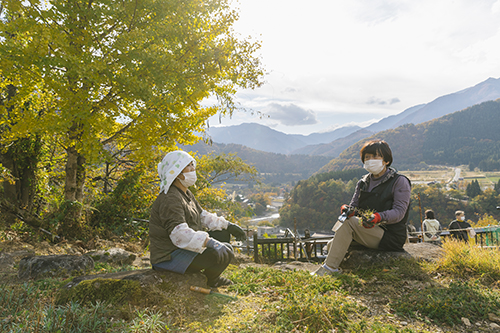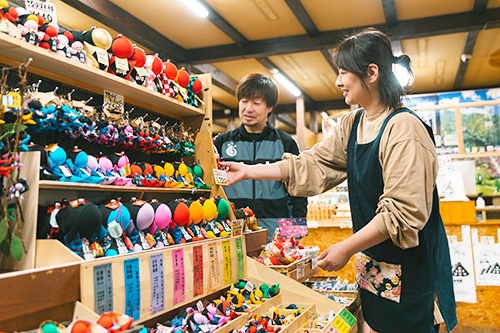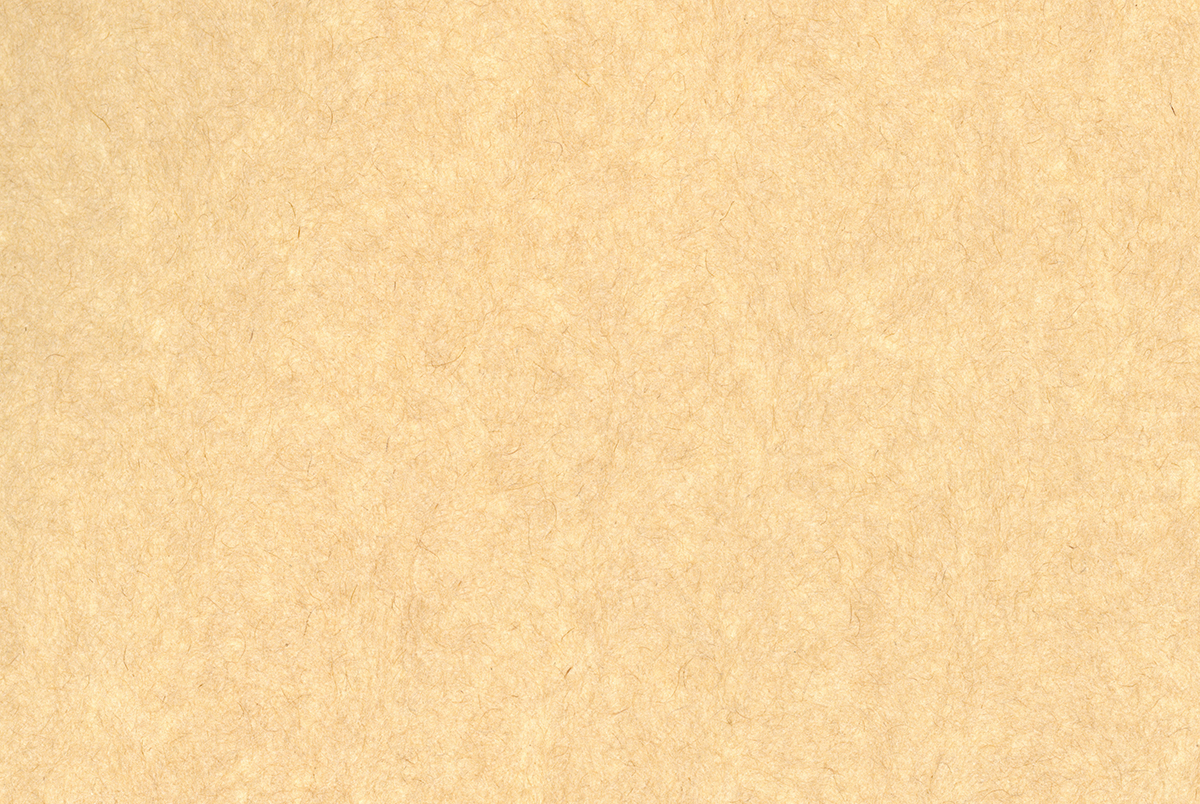 The founder of "Shiroyama Tenshukaku" wanted to entertain the tourists who visted in Shirakawa-go and was driving a hourse carriage to explore Ogimachi Gassho-zukuri village.It was very popular with them.
Later, while managing the rice fields every day, he thought that he wanted many people to see this view from here, and if they could see Ogimachi Gassho-zukurivillage from here, the view would be truly magnificent.In 1978, he built "Shiroyama Tenshukaku" on the hill full of rice fileds, and it became a restaurant where you can eat and enjoy the scenery.
It is now open as restaurant "TENSHUKAKU", "Souvenir Shop in the observation deck" and "Cafe in the observation deck" with the observatory that overlooks the world heritage Shirakawa-go Gassho-zukuri Village.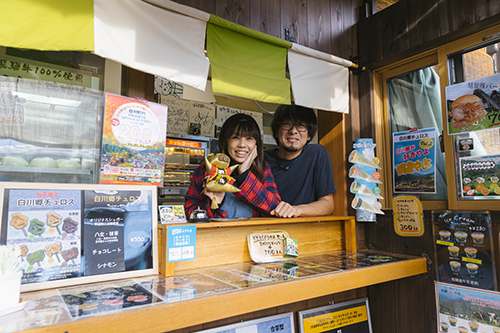 Facilities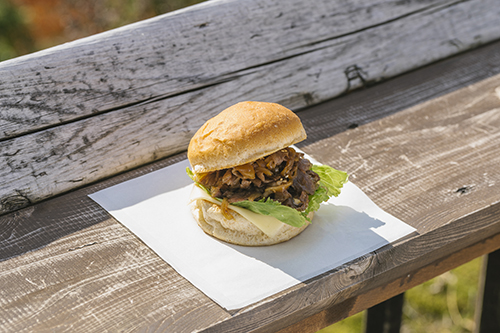 "Cafe in the observation deck"
You can enjoy local gourmet dishes made with selected fastidious local ingredients, such as A5 rank Hida beef burgers, "Yuiuma" pork burgers made with "Yuiuma"pork from Shirakawa-go and Gohei-mochi rice cakes grilled with homemade miso sauce. Terrace seats only. You can enjoy cafe time with your pet.
Seats may not be available depending on the weather.
"Souvenir shop in the observation deck"
We have a wide variety of Shirakawa-go sweets, folk crafts and local products in the store. We also have a large selection of "Souvenir Shop in the observation deck" limited items. You can pay by credit card or QR, and we also ship nationwide.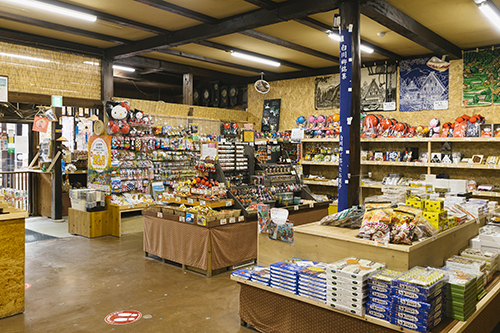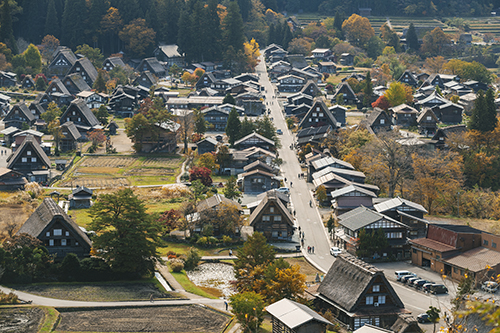 Tenshukaku Observatory
Fresh green in spring, lush green in summer, golden head of rice in autumn, pure white snow in winter. The scenery of each season will impress you no matter how many times you visit. Tenshukaku observatory, which overlooks the world heritage Shirakawa-go Gassho Village, is a popular spot in Shirakawa Village.
Restaurant for group "TENSHUKAKU"
Enjoy rice and vegetables grown in rich soil and clean water, seasonal vegetables and wild vegetables, rural cuisine centered on Hida and local ingredients and the warmth of Shirakawa-go. We are only serving customers with reservations.